"Lonely Stars," a sinister well-built proto-punk strain, kicks off and sets the disposition for the gothic and ferocious début Fantastic Planet by the Pomona-based artist Lealani. Utilizing synths, samples, drums,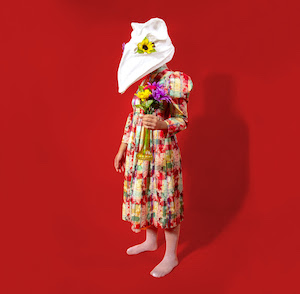 guitar, and vintage toy-like instruments she lines up sounds, not for the big box EDM dance, but to schleprock through 49 minutes of skillfully constructed mopecore. Recorded between the ages of 12 through 18, then mixed and mastered for the past three months with Dome of Dome label boss Wylie Cable, Planetleans all in with a combination of electronic, synth pop and indie rock components. Lealani executes a skillful command of alien, otherworldly tone throughout. On the frenetic hustle of "Miniscule," cymbal crashes and drum hits get pancake flat next to a woozy break that doubles and triples back and forth. Repeatedly. "Broken," a nice piece of post-punk synth blues where the beat knocks like nails, Lealani dials up the sinewy brood and doom with austere melodies while giving fools their walking papers with her squeaky announcement at the end: "I can't handle you much anymore no longer in my show."
Fantastic Planet is out now on Dome of Doom
High Lights/Charlotte Adigéry/Zandoli
Belgium-based, French-Carribean singer Charlotte Adigéry has crafted a freak-funk electro jam dedicated to her penchant for wigs. "High Lights," the single from her upcoming EP Zandoli, carries bump, humor, and a most asymmetrical sounding keyboard solo mid-song. Think about the last time you heard a bop start with the lyric "I tend to change my hair too much,"…You can't. Her Zandoli EP will be released on February 8th. Here is the video that helps us track all the names of these wigs and the personas that accompany them throughout the week.
Recommendations & Words by: John-Paul Shiver